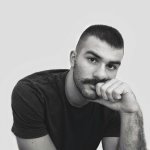 Communication & Dissemination
Lefteris is a final-year student at the National Technical University of Athens at the School of Rural and Surveying Engineering with a specialization in Earth Observation. During his studies, he was very active in volunteering with student organizations such as TEDxNTUA, Erasmus Student Network and IEEE NTUA Student Branch, where he founded the Geoscience and Remote Sensing Chapter. In his 4th year, Lefteris was selected for the Educational Trip 2019 to visit Princeton University.
He joined the Communication and Dissemination team of the Beyond Centre of Excellence in June 2020 where he works for the project Framework Partnership Agreement on Copernicus User Uptake(FPCUP) and he is also responsible for the educational activities regarding school students.