MAIN OBJECTIVES & OUTCOMES
The main objectives of the FloodHub of BEYOND is to contribute by using satellite remote sensing to the establishment of flood risk management plans focused on prevention, protection and preparedness, in order to reduce and manage the risks that floods pose to human health, the environment, cultural heritage, economic activity and infrastructure.
RELATED SERVICES & PLATFORMS
FLOODS OBSERVATORY:
a) It registers major flood events in Greece & South-Eastern Europe and publishes the flood mapping results, produced following the processing and photo-interpretation of satellite optical and radar images.
http://floodsobservatory.blogspot.gr/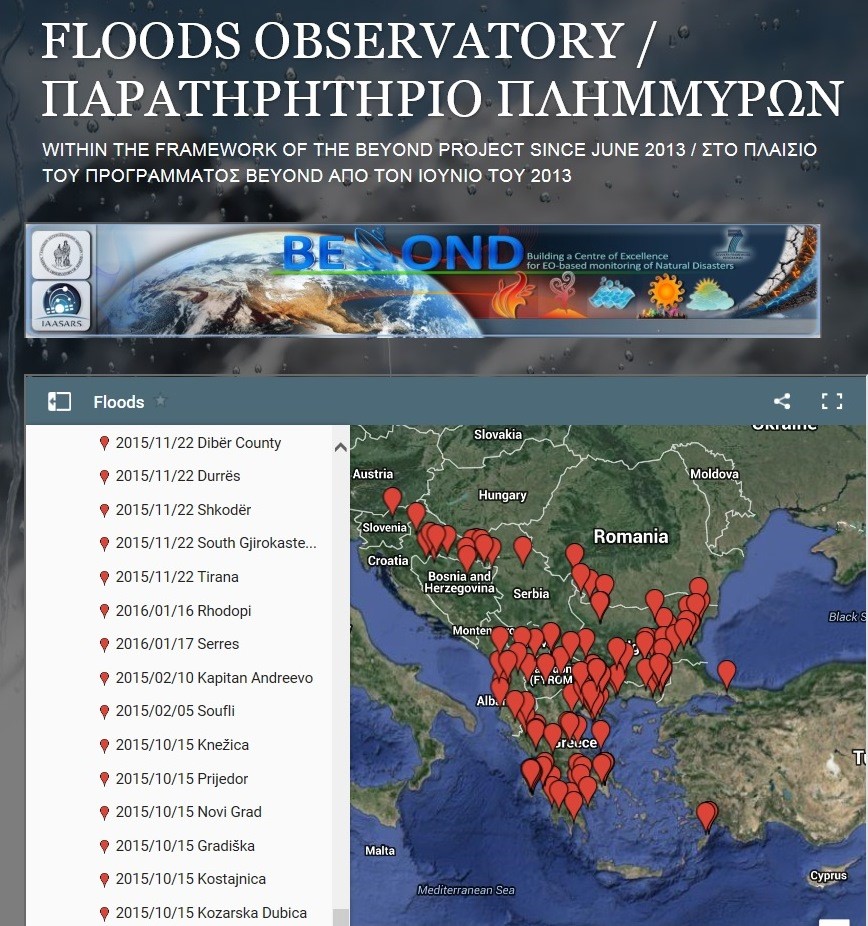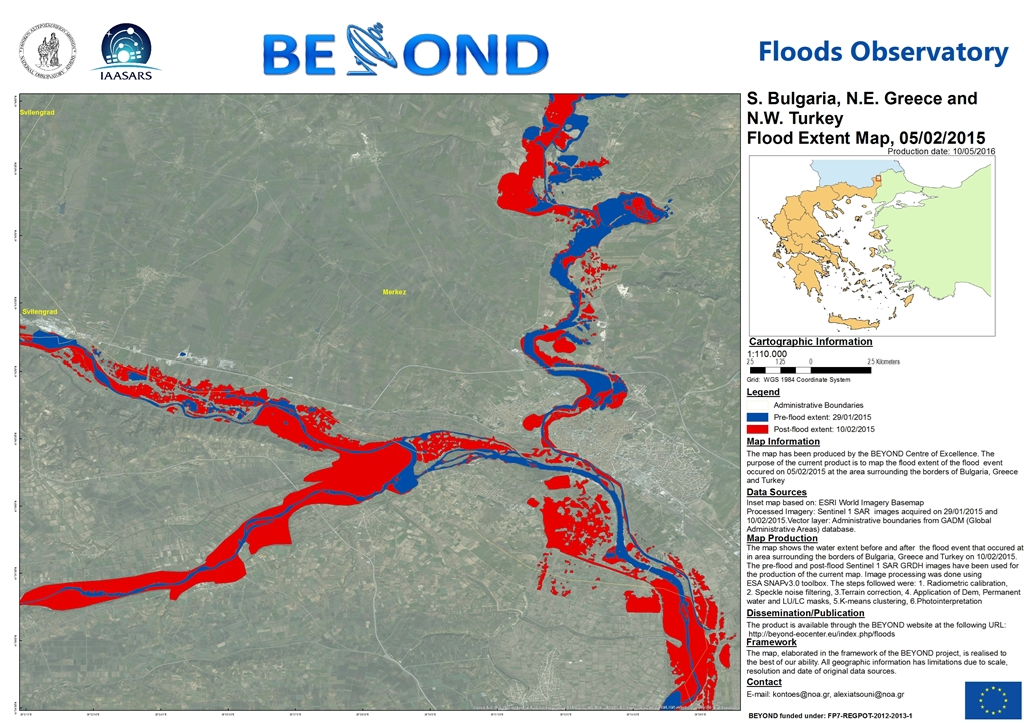 b) In selected cases, it proceeds to further analysis, conducting autopsies in the area for data collection and more detailed evaluation, including tracking the uncovered and covered parts of the watercourses but also their original natural flow, as well as the identification of critical points, the examination of the adequacy of the cross section of the watercourses and of the technical works, the shooting of photographs, and the formulation of relevant proposals on rehabilitation and prevention. As a result it produces a report and creates an interactive web application including detailed maps depicting the updated hydrological network after the possible human interventions, the mapping of the flood extent using satellite remote sensing, the simulation of the maximum flood extent using relevant modelling, as well as some of the critical factors, such as arbitrary human interventions within the beds of the watercourses, inadequacy of the existing technical works (either due to construction or due to non-cleaning / maintenance) or in some areas lack of flood protection and road drainage measures, and landscape changes due to burned areas upstream and urban expansions.
http://www.arcgis.com/apps/View/index.html?appid=35da5148b81a41eb84140314c854ad98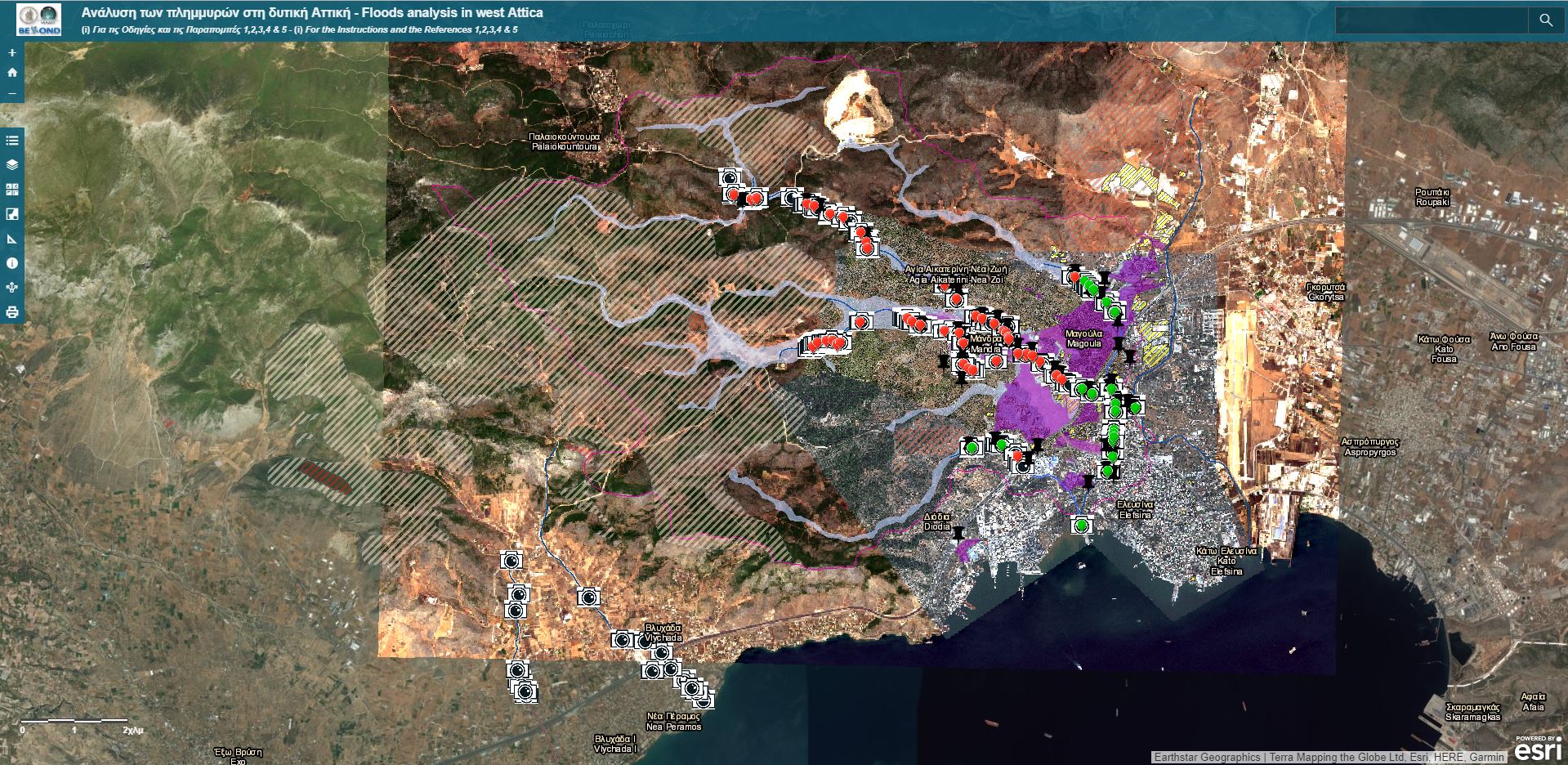 FLOODS DIACHRONIC MAPPING:
It depicts the results of the diachronic mapping of flooded areas in selected river basins of special interest, following the processing of Sentinel images from the Hellenic National Sentinel Data Mirror Site, through a fully automated process.
http://195.251.203.238/floodhubweb/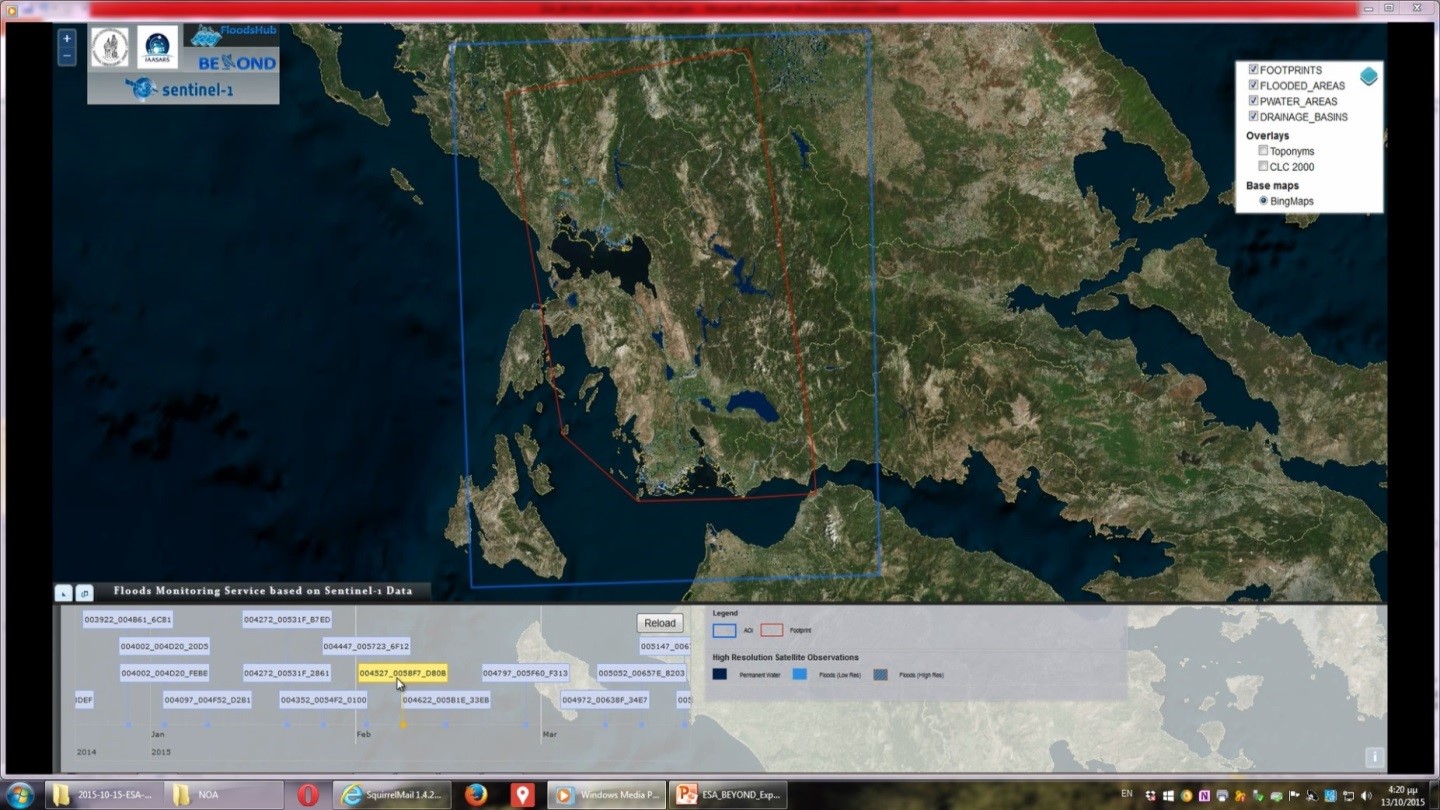 CONTACT PERSON
Alexia Tsouni, This email address is being protected from spambots. You need JavaScript enabled to view it.