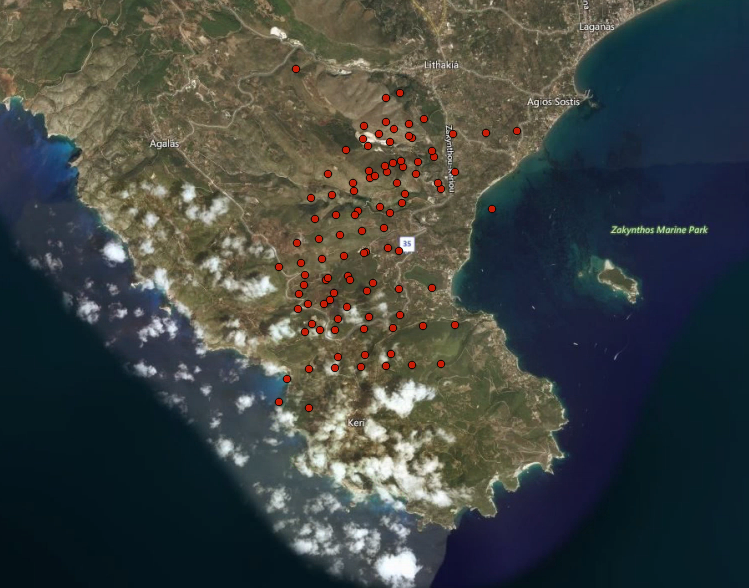 Συγκεκριμένα με τη χρήση δορυφορικών εικόνων VIIRS μέσης ανάλυσης (375μ) προκύπτει ότι η καμένη έκταση στην περίπτωση της Ζακύνθου είναι περίπου 1284 εκτάρια και του Λουτρακίου 394 εκτάρια.
Η Ομάδα μας θα επανέλθει με χάρτες μεγαλύτερης ανάλυσης μετά το πέρασμα του Sentinel 2, όπου θα μπορέσουμε να δώσουμε και την επικαιροποιημένη εκτίμηση της καμένης έκτασης.
The preliminary burn scar in Zakynthos Island, close to Achalas and Keri areas was detected at 15:24:40 (local time) from the medium resolution VIIRS satellite image (375m), depicting the first estimation record (1284ha). Also,a preliminary estimation of burn scar in Loutraki area equals 392ha.
A more detailed map will be provided by Sentinel-2 (National Observatory of Athens) high-resolution image designating the current conditions.