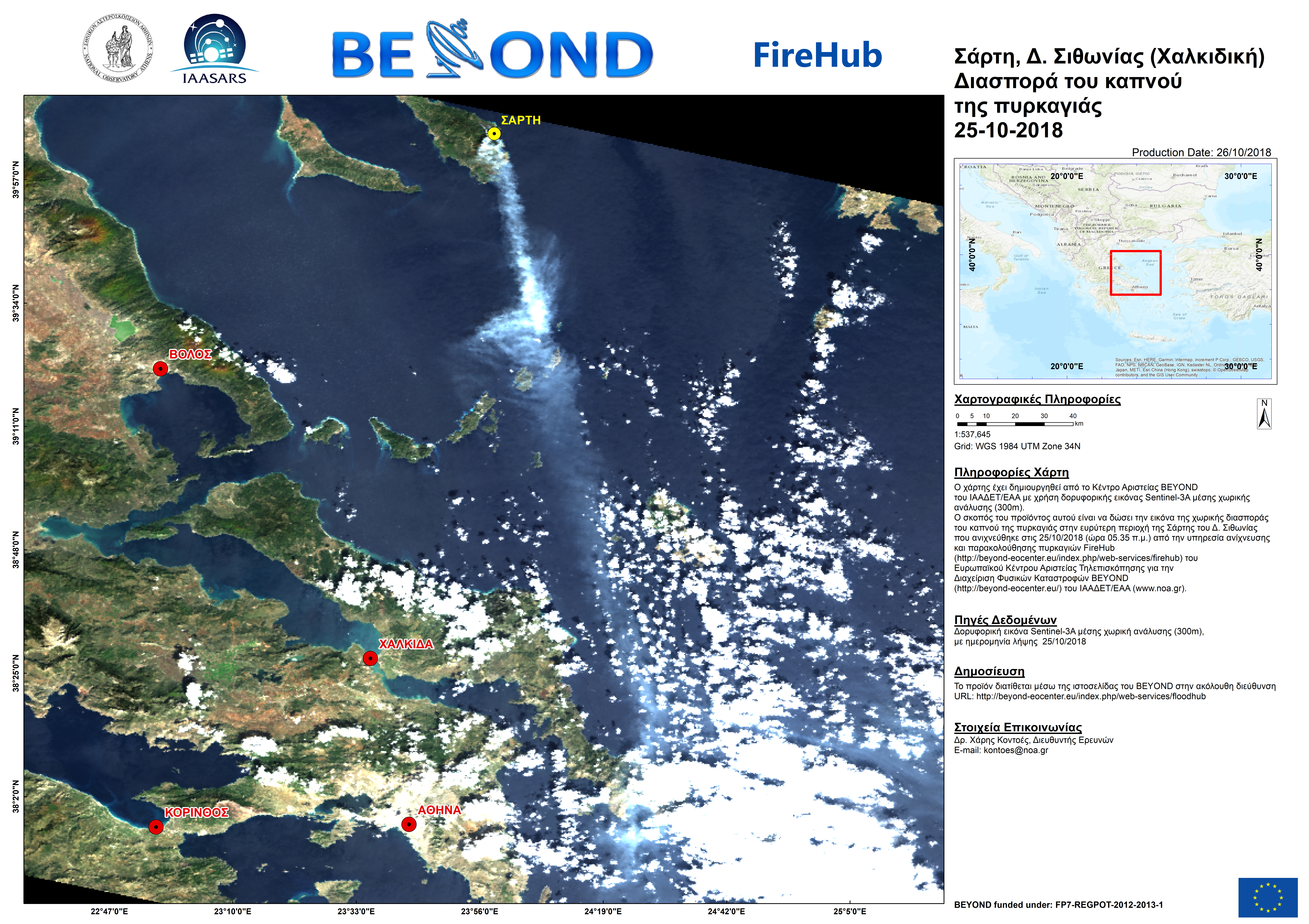 Ο παρακάτω χάρτης έχει δημιουργηθεί από το Κέντρο Αριστείας BEYOND του ΙΑΑΔΕΤ/ΕΑΑ με χρήση δορυφορικής εικόνας Sentinel-3A μέσης χωρικής ανάλυσης (300m).
Ο σκοπός του προϊόντος αυτού είναι να δώσει την εικόνα της χωρικής διασποράς του καπνού της πυρκαγιάς στην ευρύτερη περιοχή της Σάρτης του Δ. Σιθωνίας που ανιχνεύθηκε στις 25/10/2018 (ώρα 05.35 π.μ.) από την υπηρεσία ανίχνευσης και παρακολούθησης πυρκαγιών FireHubτου Ευρωπαϊκού Κέντρου Αριστείας Τηλεπισκόπησης για την Διαχείριση Φυσικών Καταστροφών BEYOND του ΙΑΑΔΕΤ/ΕΑΑ (www.noa.gr).
---
The BEYOND Centre of Excellence created a map using images from Sentinel-3A based on 300m resolution. This image presents the fire smoke dispersion from the fire of 25 October in Sithonia -Chalkidiki.