FIRE AND DAMAGES MAPPING
Τhe "Department for the Recovery from the Impact of Natural Disasters" (Ministry of Infrastructure, Transport and Networks) assigned BEYOND "Centre of Excellence for EO-based monitoring of Natural Disasters" to undertake a pilot mission for the recording of damages caused by the fire in Thassos island on 10.09.2016. The mission included UAV flights to capture the affected areas and properties with high resolution digital photos and to deliver photo-interpreted orthomosaics of the areas.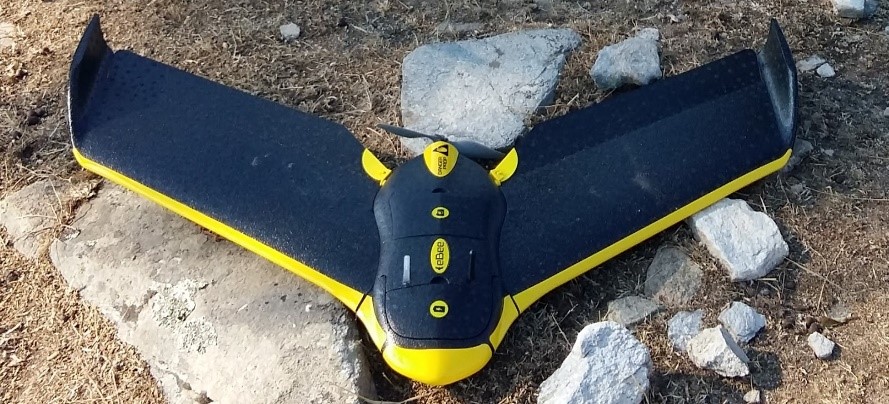 Photo 1: UAV fixed-wing – eBee
Five flights within three days covered 16.188 km2 at the areas of Kazaviti (Mikros and Megalos Prinos), Aliki and Thimonia. A 7-member team a. conducted the flights using a UAV fixed-wing (eBee) for the digital photo collection, see Photo 1; and, b. processed the data using specialised software, i.e. ArcGIS and Pix4D, to produce georeferenced ground control points; aero triangulation of the photos; and, finally, the orthomosaic output following the Greek Geodetic Reference System (GGRS87). An example of the final product, namely the photo-interpreted orthomosaic, is shown in Photo 2, where damages on properties are georeferenced in comparison with recent orhtophomaps provided by NationalNational Cadastre & Mapping Agency S.A.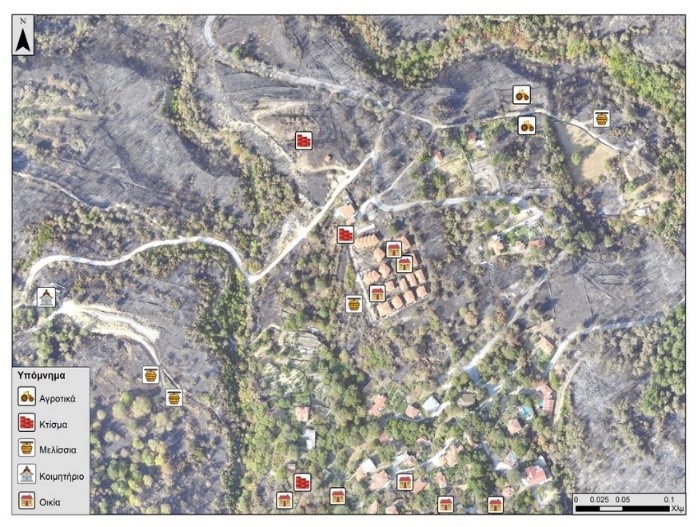 Photo 2: Photointerpretation on the orthomosaic at Mikros Prinos area.