BEYOND EO Centre could not miss the chance to participate at the Annual Living Planet Symposium 2022 organised by the European Space Agency in Bonn between 23 and 27 May 2022.
The first presentation was given by Iasonas Tsardanidis, on Monday 23 May, in the framework of the session "Towards global rangeland monitoring using Sentinel". Iasonas presented a recent study of BEYOND/NOA that focuses on the NDVI reconstruction based on the S1 and the available S2 images using sophisticated Deep Learning architectures in order to tackle the problem of the extended cloud coverage and consequently the precise monitoring of grasslands use intensity in Lithuania.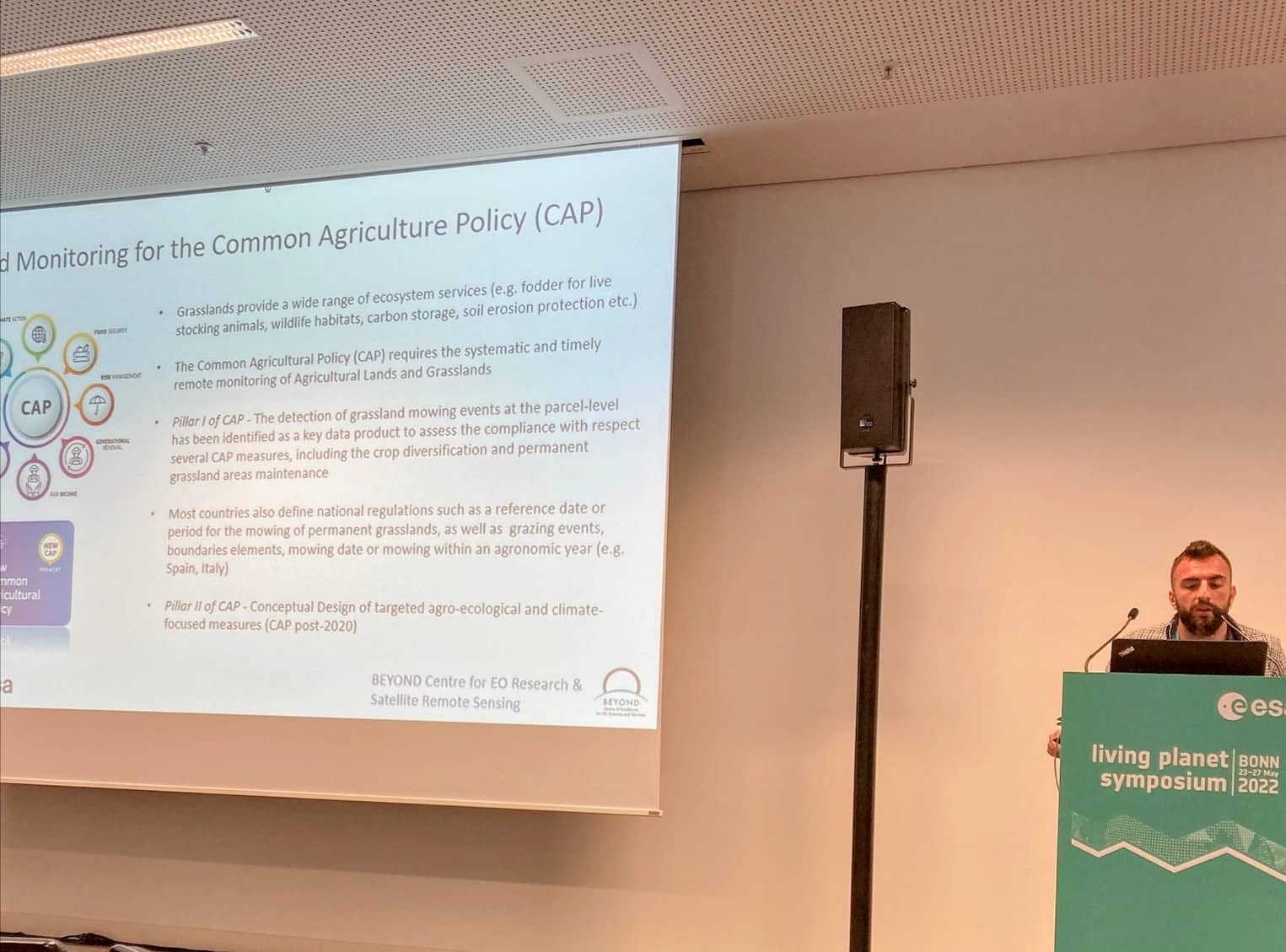 On Wednesday 25 May, Vasileios Sitokonstantinou presented at the session "Novel in-situ collection for agricultural and forest structure applications" the DataCAP, a multi-level data solution using Sentinel datacubes, crowdsourced street-level images and annotated benchmark datasets for the monitoring of the CAP.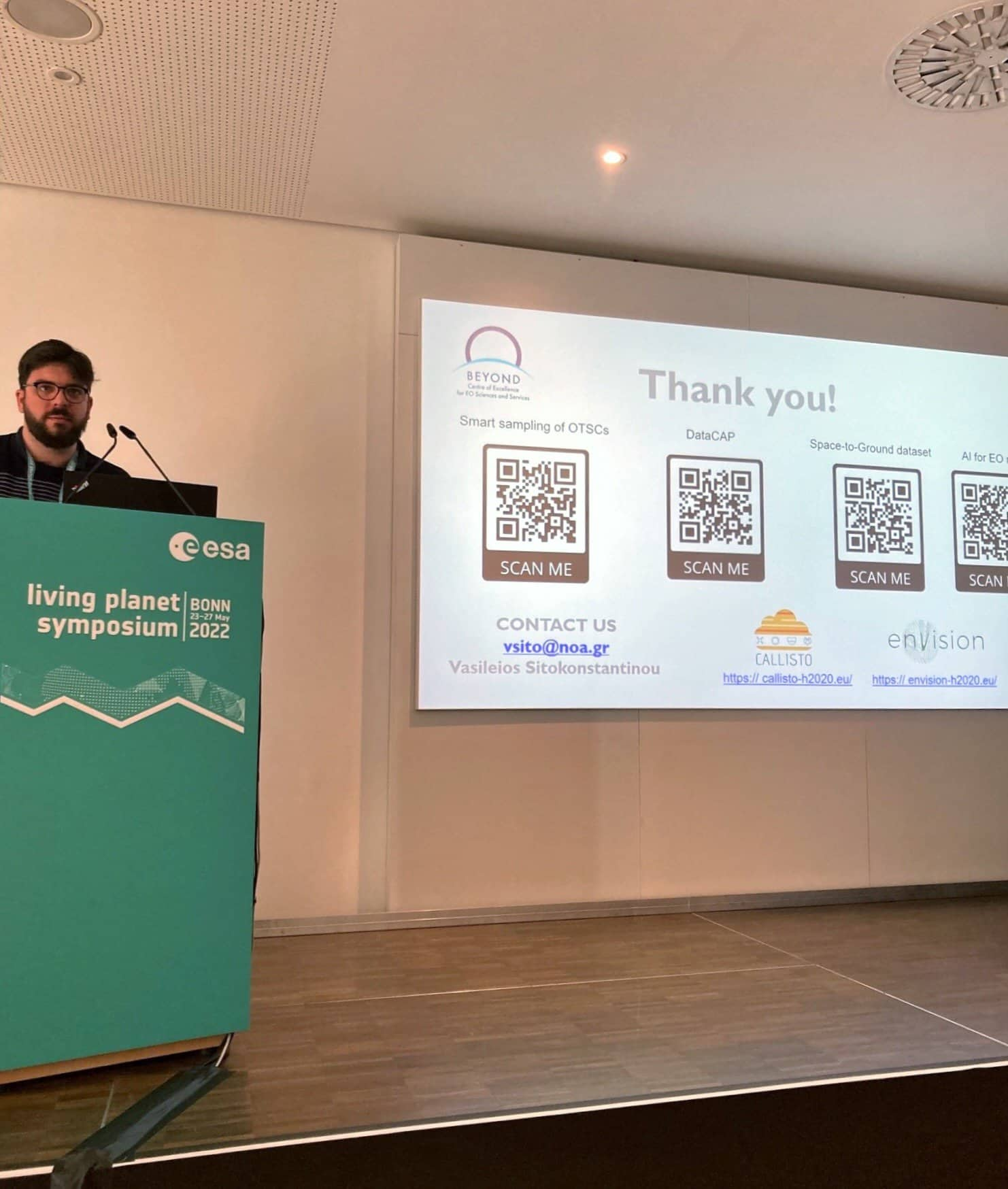 On Thursday 26 May Stella Girtsou presented the specificities of ML algorithms for Fire Risk Prediction in the Framework of the session "AI4EO applications for Land and Water".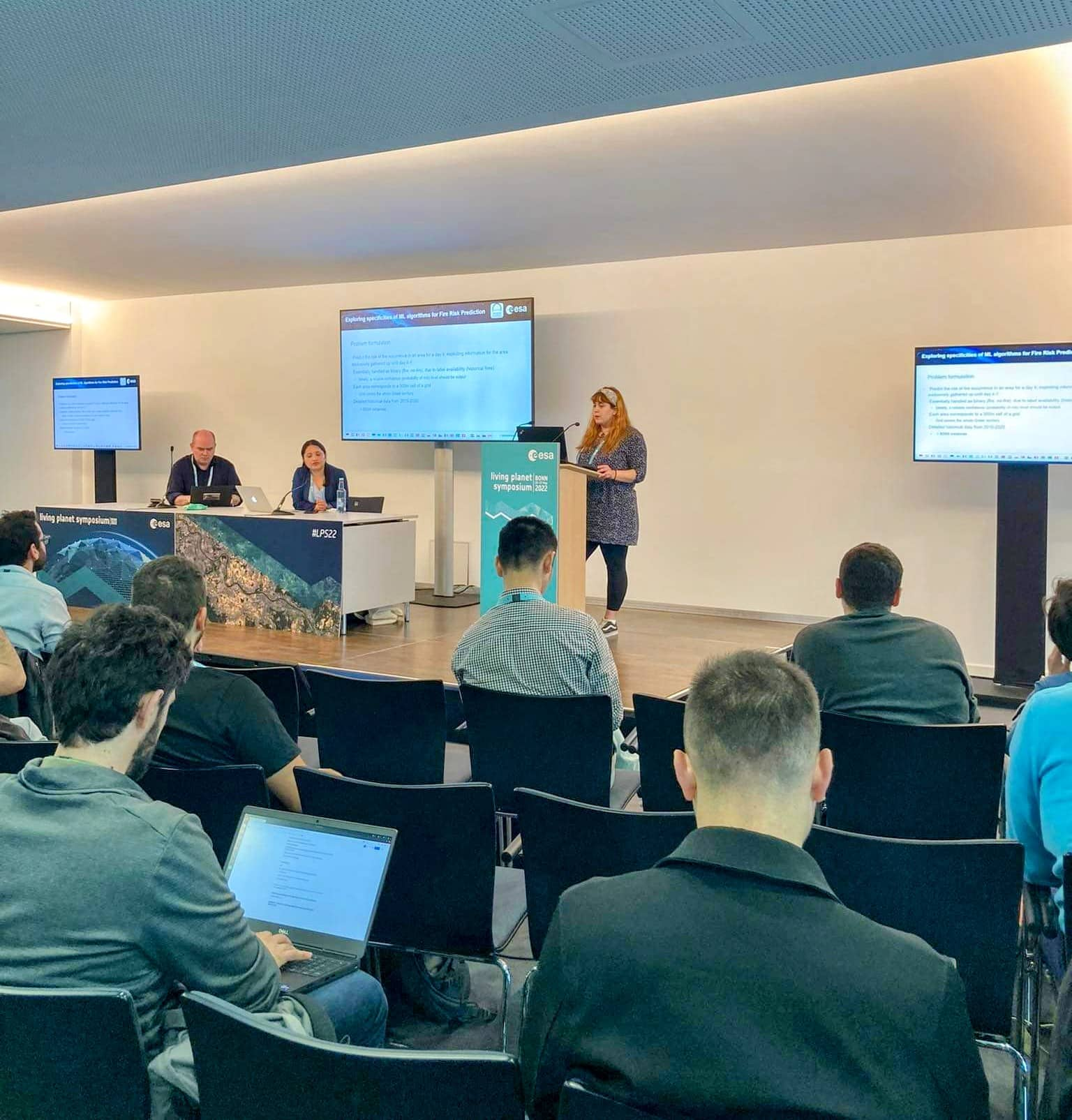 Finally, on the last day, a poster entitled "An integrated methodology for fire risk assessment management planning in peri-urban areas. Linking ML/GIS modeling with in-situ research" was exhibited in the poster session. The poster was a work from S. Girtsou, Anastasia Yfantidou , Melpomeni Zoka , Michail-Christos Tsoutsos , Martha Kokkalidou , Nikolaos Stathopoulos , Charalampos (Haris) Kontoes.
You can download the Poster here!