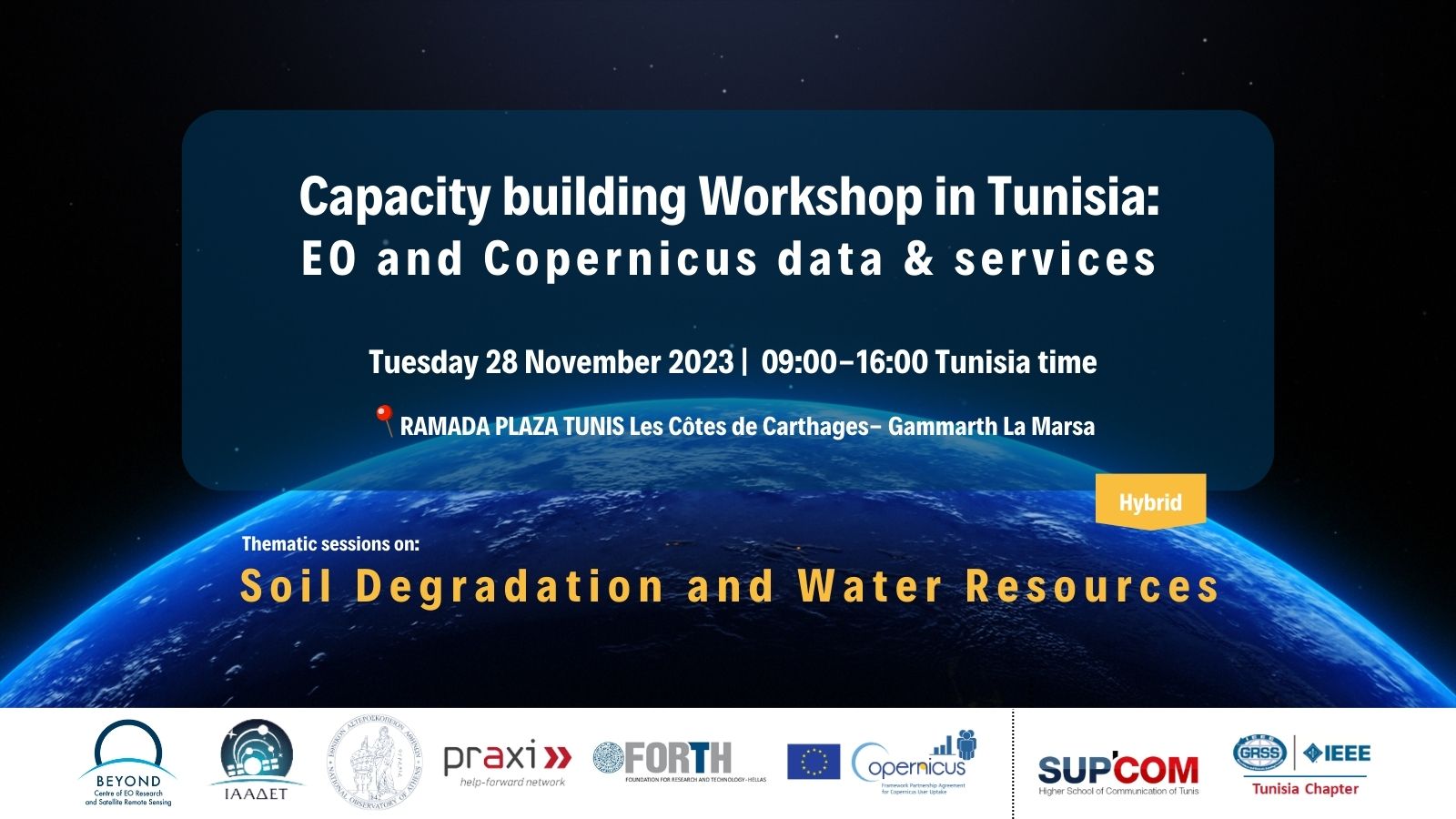 An event that aims at the EO Capacity building in Tunisia, is being organized by the Operational Unit "BEYOND Centre of Earth Observation Research and Satellite Remote Sensing" of the National Observatory of Athens, in collaboration with PRAXI Network/FORTH, in Tunis on November 28, 2023, at 09:00-16:00 Tunisia time.

The event is being organized with the support of the Higher School of Communication of Tunis (SUP'COM) and the IEEE-GRSS Tunisia Chapter. EO is a valuable tool for monitoring different facets of sustainable development, such as agriculture and food productivity, water management, air quality, clean energy and climate change. Specifically, during the event the Thematics of Soil Degradation and Water Resources will be introduced to relevant stakeholders in Tunisia, enhancing their knowledge acquired on the existing capacities, skills and needs. The event will be hybrid.

For online participation registration is required and physical presence is possible on personal invitation. Stay tuned!

The event is being organized in the framework of the FPCUP (Caroline Herschel Framework Partnership Agreement) Project.
Read the full agenda here