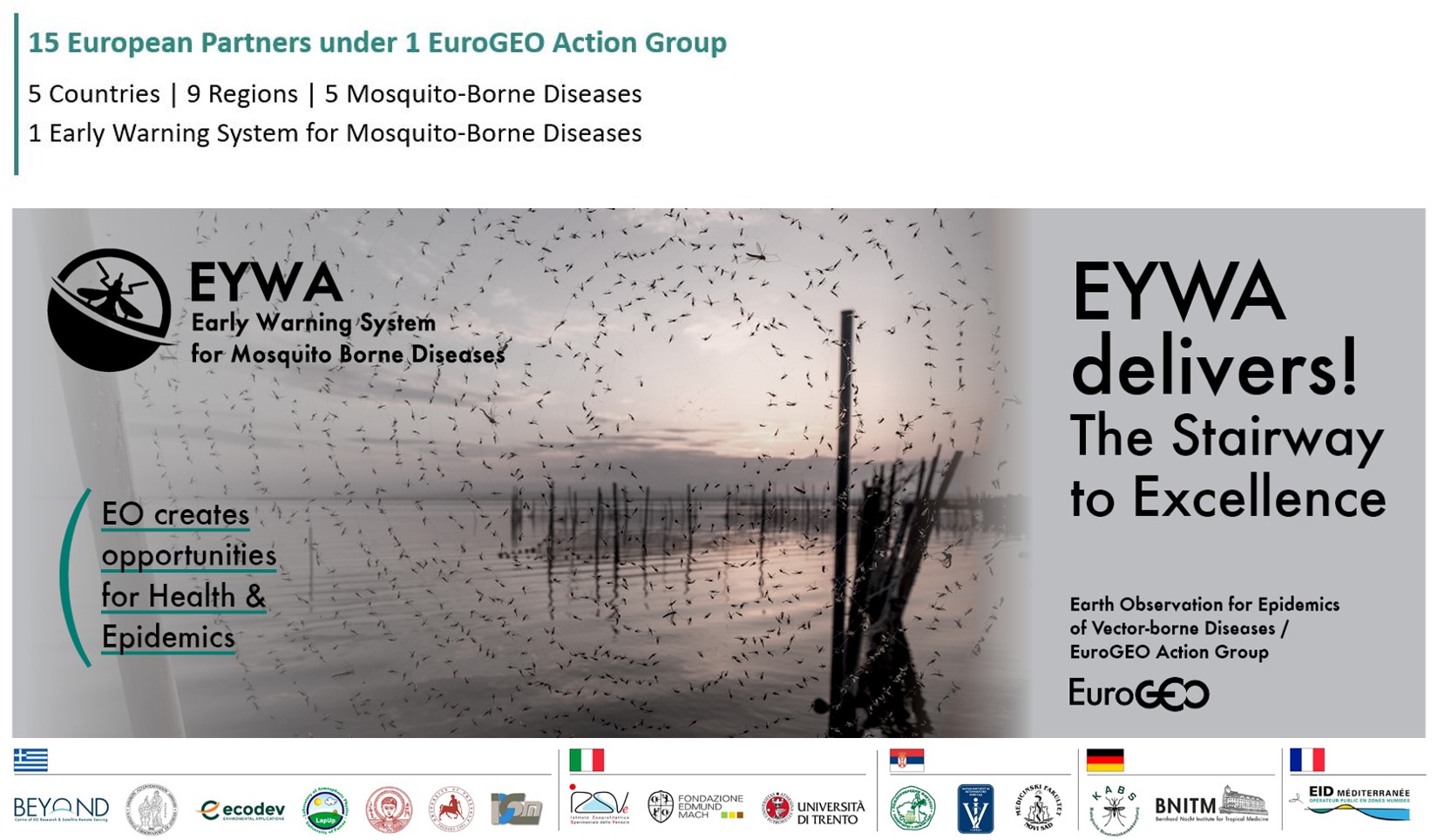 EYWA is a game changer Early Warning & Decision Support system in the domain of epidemics. The system's Web Platform is a niche state-of-the-art tool in the hands of the National Health Organizations and Public Authorities. We officially unveil how Big satellite & in-situ Earth Observation Data are combined with cutting-edge dynamic and data-driven predictive modelling to transform scientific knowledge into decision-making for mosquito control actions!
Visit our website at http://beyond-eocenter.eu/index.php/web-services/eywa
Tο Σύστημα Έγκαιρης Προειδοποίησης & Υποστήριξης Λήψης Αποφάσεων EYWA ανατρέπει τα δεδομένα στον τομέα της επιδημιολογίας. Η Διαδικτυακή Πλατφόρμα του συστήματος είναι ένα εξειδικευμένο τελευταίας τεχνολογίας εργαλείο στα χέρια των Εθνικών Οργανισμών Δημόσιας Υγείας και των Δημόσιων Υπηρεσιών. Μάθετε πως τα μεγάλα δορυφορικά και επιτόπια Δεδομένα Παρατήρησης Γης συνδυάζονται με προηγμένα δυναμικά και οδηγούμενα από δεδομένα μοντέλα πρόβλεψης, προκειμένου η επιστημονική γνώση να βοηθήσει στη λήψη αποφάσεων για το σχεδιασμό δράσεων καταπολέμησης κουνουπιών!